We pay a referral fee of
$400

for every new paying customer you help us win for our headhunting service.

Just use this form to get us introduced and we'll do the rest:
Or just help them book a call with our team today:
Funded.club helps startups across 6 continents build their teams more efficiently. We headhunt developers, product owners, sales, marketing, operations and support staff for permanent roles from $3900 per hire... with guaranteed results.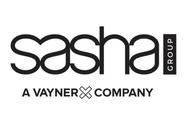 "The team at Funded was responsive, collaborative, and hugely helpful in aiding our search for high-performing candidates for our growing brand strategy team. Nannapat asked smart questions and pushed to get a well-rounded feel not only of the job requirements but also of the culture. This meant that when I met vetted candidates I knew they were primed with an understanding of the opportunity and the type of team and culture they would be joining at Sasha. We welcomed two excellent candidates to our team thanks to the funded team's support."
Katie, SVP, Brand Strategy & Branding at The Sasha Group




Contacts:
Funded.club is registered in the Netherlands and serves clients around the world with a strong focus on North America, EMEA and APAC through its distributed team of recruiters and coaches.