Our simple business terms help us keep our fixed fees low.
Paying our invoices for recruiting services means you acknowledge and accept these terms. No other signed agreement is required.
USD pricing (excluding APAC)
STANDARD HIRE: USD 3900 (for positions paying up to USD 79k total expected compensation) including an advance of USD 1500 to start each search.
SENIOR HIRE: USD 5500 (for positions paying USD 80-109k total expected compensation) including an advance of USD 1800 to start each search.
PREMIUM HIRE: USD 7900 (for positions paying more than USD 110k total expected compensation) including an advance of USD 3000 to start each search.
PREMIUM+ HIRE: USD 15000 (for Co-founders, C-level executives and/or positions paying more than USD 179k total expected compensation) including an advance of USD 5000 to start each search.
All USD prices may be paid in USDT (Tether).
Prices are fixed pre-search and will not be adjusted unless agreed by both parties in writing.
A detailed kick-off call to share your startup story and the ideal candidate profile. We take over hiring for the role(s) as an outsourced recruiting service.
A dedicated recruiter with >5 years of experience recruiting in your industry.
We go all out on job promotion and headhunting from unique sources!
First headhunted and fully screened candidates in 7 days.
Access to our recruiting software to see the full project and all relevant candidates.
A shortlist of the very best candidates in 14 days.
Interview scheduling, negotiations, and closing all the way to a successful hire!
We deliver a full headhunting service on a bootstrapped budget as if we were sitting in your office with you. We also protect your brand and reputation with candidates with a full and transparent interview and selection process.
We keep going until a successful conclusion to each project.
OUR GUARANTEE: In case we fail to share a shortlist of at least 3 qualified candidates within 30 days of project launch, you may claim your advance back in full (provided the project has not been canceled).
OUR GUARANTEE: In case a candidate fails to start work we will provide a replacement candidate hire free of charge.
OUR GUARANTEE: In case a candidate does not complete a 45-day probation period, the parties may agree to provide a replacement hire for a low fee equal to 45% of the original full project fee, to be paid in advance of starting a search for a suitable replacement.
IMPORTANT 14-DAY RULE: We keep our fees low by working efficiently with no wasted effort and we expect the same from our customers. A project that is put on hold for more than 14 days or a project that has no active progress towards a hire with constructive feedback over the same period may be declared canceled by Funded.club.
EXCLUSIVITY is evidenced by paying an advance for each project. Funded.club should not be competing with other partners or the customer's own team to fill a role. A project may be canceled if exclusivity is not respected. A success fee will be due for any hire regardless of the original source of the candidate.
SUCCESS FEES: A project is successful when a candidate from any source accepts any job offer for full-time, part-time or freelance work. Success fees are invoiced upon a candidate accepting the job offer (not on start date) and are due upon receipt.
EXTENDED SEARCHES: If a project reaches 60 days without a hire while Funded.club has already provided a shortlist of at least 3 qualified and customer-interviewed candidates, a top-up fee may be charged to continue the project. The top-up fee will be equal to the original project advance.
FULL PAYMENT AT A DISCOUNT: When a customer prepays the entire fee at the start of the search, they will receive a 10% discount overall. Cancelation terms and our guarantees still apply.
Interest at the current Mastercard rate will be applied to any unpaid success-fee invoices after 7 days and until payment is received.
Advances are non-refundable for projects cancelled by either party.
Payment of an advance means acceptance of these terms.
>300 Happy Startup Customers, Worldwide!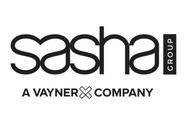 "The team at Funded was responsive, collaborative, and hugely helpful in aiding our search for high-performing candidates for our growing brand strategy team. Nannapat asked smart questions and pushed to get a well-rounded feel not only of the job requirements but also of the culture. This meant that when I met vetted candidates I knew they were primed with an understanding of the opportunity and the type of team and culture they would be joining at Sasha. We welcomed two excellent candidates to our team thanks to the funded team's support."
Katie, SVP, Brand Strategy & Branding at The Sasha Group